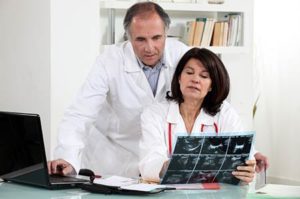 Unfortunately, victims of car accidents often suffer from personal injuries, ranging from mild sprains and bruises to catastrophic and life-changing wounds.
However, not every injury can result in a lawsuit as a result of New York's Serious Injury Threshold.
If you've been injured in New York and you're considering pursuing a personal injury lawsuit, your first step should be to determine whether or not your injury is considered to be serious based on New York's guidelines and standards.
What is the New York State Serious Injury Threshold?
The New York State Serious Injury Threshold is the law that defines which injuries are considered "serious." In other words, it outlines the types and severity of the injuries that entitle you to pursue compensation if they were caused by the negligence of another person.
Under the unique New York State Serious Injury Threshold law, if you have been in a car accident and want to seek recovery for your injuries from the driver at fault, you must first satisfy the stringent "serious injury threshold."Âť While your injuries are certainly "serious"Âť to you, they must fall within one of the definitions in this statute.
If your injuries do not satisfy this threshold, the negligent driver's insurance company is not responsible for paying for your damages, and you will have no right to pursue an action in court.
What is Considered a Serious Injury in New York State?
Section 5102(d) of the New York State Insurance Law defines "serious injury"Âť as any one of the following conditions:
Death
Dismemberment
Significant disfigurement
Fracture
Loss of a fetus
A permanent loss of use of a body organ, member, function or system
A permanent consequential limitation of use of a body organ or member
A significant limitation of use of a body function or system
A "medically determined injury or impairment of a non-permanent nature which prevents the injured person from performing substantially all of the material acts which constitute such person's usual and customary daily activities for not less than 90 days during the 180 days immediately following the occurrence of the injury or impairment."
Although several of those conditions are very easy to determine, the final three lead to a great deal of dispute. Common injuries such as herniated disks, muscle strains, and other "soft tissue"Âť injuries may not be specifically listed in the statute, but may still satisfy the threshold, depending on the effect of that injury on a particular individual.
How Do I Know If My NYÂ Car Accident Injury is Serious Enough To Pursue a Lawsuit?
Because it can be difficult to determine whether or not an injury sustained during a car accident satisfies New York's serious injury threshold requirements, it is important to consult with an attorney who is very familiar with the statute and most current case law on this topic as soon as possible after the accident. An experienced personal injury attorney can provide sound advice on how to pursue your claim.
Get The Help You Need After You've Been Injured
The attorneys at Maynard, O'Connor, Smith, and Catalinotto are very familiar with this law, closely follow the current case law on this topic, and routinely litigate these issues in court. If you or a loved one has been injured in a car accident in Saugerties, Johnstown, Albany or elsewhere in Upstate NY and question whether you have a claim, please call us at (800) 721-3553 or contact us online today.
There is no charge for an initial consultation. We are here to help you work towards obtaining a fair recovery for the injuries you have sustained.
Find out for yourself why so many individuals who have been injured in NY car accidents choose the personal injury attorneys at Maynard O'Connor. We look forward to working with you to pursue the compensation you deserve.
Contact us today to get the conversation started.
Related Resources:Â 
Interested in learning more about what's involved in pursuing a personal injury case? These resources are a good place to start:
How Much Is My NY Personal Injury Case Worth? – Learn about the factors that influence the value of your personal injury case so you can understand the potential value of your case should you choose to pursue one.
Timeline of a Personal Injury Case – Learn about the typical personal injury case timeline, find out what factors influence how long a case can take, and get a sense of how long you can expect it to take to pursue your personal injury case.
How to Choose a Personal Injury Lawyer – If you're planning to pursue a personal injury case, you'll need an experienced personal injury attorney to represent you. Find out how to choose the attorney that's right for you.
Editor's note: This content was originally published in 2016 but has been updated as of February 2020.