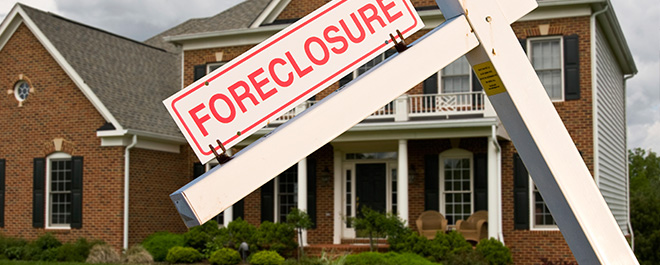 Upstate NY Wrongful Foreclosure Lawyers
Due to nationwide economic conditions, the number of mortgage foreclosures has remained abnormally high. As a result of this crisis, banks and mortgage companies often take aggressive steps to seize the properties of delinquent homeowners, including locking homeowners from their properties and hiring contractors to clean out their homes. Some banks have committed serious errors during the foreclosure process.
Unfortunately, on occasion, although a struggling homeowner has been able to satisfy their debt and avoid foreclosure, the loan servicer fails to act in time, and neglects to promptly halt a foreclosure process or to stop a hired contractor from seizing the homeowner's property.
What is a Wrongful Foreclosure?
A wrongful foreclosure occurs when a bank or lender seeks to reclaim a home, foreclosing on the property even though they have no legal cause to do so.
There have been reported instances of wrongful foreclosures, even when a homeowner has no loan with the bank, is up to date on all mortgage payments, or is in full compliance with a valid loan modification agreement. This results in what is known as illegal trash-out cases.
Courts have treated such claims harshly and have awarded the victims of these losses with the value of the property lost, as well as punitive damages.
What To Do If You're Facing a Wrongful Foreclosure
If you find yourself in the midst of a wrongful foreclosure, you may feel overwhelmed and unsure of where to turn for assistance in protecting your rights.
When it comes to defending yourself against an illegal trash-out, one of your best allies will be a wrongful foreclosure attorney. These attorneys are well versed in real estate law and know what it takes to protect you, your family, and your home from an illegal trash-out stemming from a wrongful foreclosure.
Illegal Trash Out Attorneys Serving Albany, Saugerties, Johnstown & Beyond
If you're facing a wrongful foreclosure in Albany, Saugerties, Johnstown, or elsewhere in New York State – rest assured, we are here to help you work through this challenging time.
The experienced attorneys at Maynard, O'Connor, Smith & Catalinotto have successfully represented victims of wrongful foreclosure / illegal trash-outÂť cases in New York Courts and have the experience and expertise to handle this complex litigation against banks who cannot seem to get it right. Our offices serve communities throughout Upstate New York, with three convenient locations in Albany, Johnstown and Saugerties.
If you feel your rights have been violated by a wrongful foreclosure, Maynard O'Connor can evaluate your claim and potentially help you seek economic compensation for the bank's wrongful action.
Give us a call today at (800) 721-3553 or contact us online to schedule your FREE consultation.