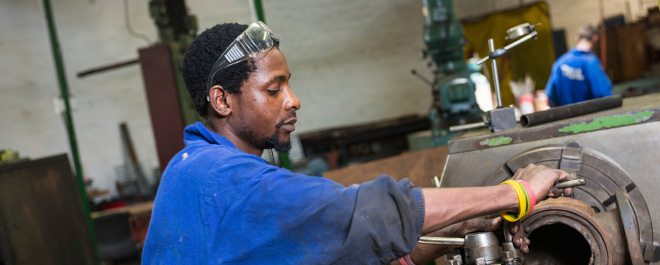 Defective Product Attorneys in Upstate NY
Every year, thousands of American consumers suffer serious injuries or are wrongfully killed by dangerous and defective products such as automobiles and tires, medical devices, electrical appliances, drugs, children's products, household appliances, and other products.
If you feel you or a loved one has suffered a personal injury as a result of a manufacturing flaw or defect, a design flaw or defect, or due to a product not having adequate instructions or warnings, Maynard O'Connor's experienced defective product lawyers can help.
Steps to Take Following a Defective Product Injury
Defective product injuries are unfortunately common, but many people don't know what to do if they are injured by a manufacturing flaw or defect. There are a few key steps to follow:
1. Seek Medical Attention for Your Injuries Immediately
The most important thing to do immediately after the injury occurs is to seek medical attention. You'll want to do so promptly. By visiting a medical professional, you will be able to obtain documentation of your injury which can be immensely helpful when it comes to building a defective product injury case.
2. Keep The Evidence On Hand
If you believe your injury was caused in whole or in part by a product malfunction or defect, be sure to keep the product along with its packaging and any other related materials, such as the owners manual and receipts. You'll want to have as much of this on hand as possible so it can be utilized as evidence if you end up moving forward with a personal injury case.
3. Contact an Experienced Defective Product Attorney
Finding a lawyer that is well versed in defective product and personal injury cases is key if you hope to pursue compensation for the injuries and damages caused by the defective product. You should contact a lawyer as soon as possible following your injury to ensure that your case is pursued in a timely fashion.
Even if you're not sure that you have a case, it's a good idea to set up a consultation with an experienced attorney who can review your claim and help you determine whether or not you have a viable case.
Get the Help You Need After a Defective Product or Device Leaves You Seriously Injured
For 100 years, our personal injury law firm has been serving residents in Albany, Saugerties, Johnstown and beyond. We've handled personal injury cases of all kinds, including defective product cases, and have achieved impressive verdicts and settlements for past clients.
Our team can be a valuable ally as you seek compensation. We'll help evaluate your claim, and fight for you to receive fair treatment for your injuries. With three convenient office locations in Albany, Johnstown & Saugerties NY, we are a convenient, reliable choice for injured consumers throughout NY's Capital District as well as Hudson, Amsterdam and Ulster County.