CATSKILL PERSONAL INJURY ATTORNEYS: MAYNARD, O'CONNOR, SMITH & CATALINOTTO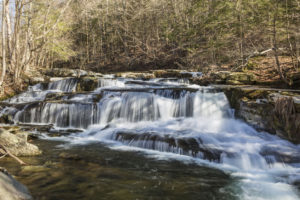 If you live in the Hudson, NY area and you've been seriously injured as a result of someone else's negligence, it is in your best interest to contact an experienced personal injury attorney to help ensure that your rights are protected and you receive the compensation you are entitled to following your involvement in an accident.
The personal injury attorneys at Maynard, O'Connor, Smith & Catalinotto are an award-winning team of attorneys that offer comprehensive legal services related to personal injury for clients in the Hudson Valley area and beyond. We are well equipped to handle a variety of personal injury cases including car accident cases, trucking accident cases, motorcycle accident cases, railroad accident cases, dog bite cases, slip and fall cases, sports injury cases, construction accident cases, defective product cases, wrongful death cases, and wrongful foreclosure cases. We work hard to obtain the highest recovery possible for you and your loved ones—just read our personal injury case settlements and verdicts.
MEET WITH US AT OUR CONVENIENTLY LOCATED SAUGERTIES OFFICE LOCATION
Maynard, O'Connor, Smith & Catalinotto have three office locations throughout Upstate NY in Albany, Johnstown, and Saugerties. Our Saugerties office location is typically most convenient for our clients in the Catskill, NY area.
At our Saugerties office, you can meet with experienced personal injury lawyers Michael E. Catalinotto Sr., Michael E. Catalinotto Jr., and Adam T. Mandell to discuss your case. Our attorneys will listen to your a case and help determine if moving forward with a personal injury case is the right next step for you.
DIRECTIONS TO OUR NEARBY SAUGERTIES OFFICE LOCATION FROM CATSKILL
If you're traveling from Catskill, drive US 9W S for approximately 20 minutes until you reach our office at 3154 Route 9W, Saugerties, NY 12177. Our office will be on your left, directly across the street from the IXL Gym Plaza and next door to Monroe Muffler. Plenty of parking is available on site.
SCHEDULE YOUR FREE CONSULTATION WITH OUR CATSKILL PERSONAL INJURY LAWYERS TODAY
If you've been seriously injured due to someone else's negligence, we can help get the compensation you deserve. Please contact Maynard, O'Connor, Smith & Catalinotto today at (800) 721-3553 or complete our easy online form to make an appointment for a free case review at our Saugerties NY office, just a short drive from Catskill!